Archive for October, 2008
Oct 29, 2008 Eagles Rumors
Hank became one of those training camp darlings a couple of years back, but he's never blossomed into anything special for the offense.  Not exactly shocking.
But is it simply because he's not seen enough action on the field?  Check out the FO DYAR Wide Receiver rankings.  Hank is still the only receiver on the Eagles with a catch rate over 60% — his is nearly 70%, in fact.
He has shown the ability to make the tough catch over the middle this year, and he's much better at using his physical advantages than he used to be.  It would be nice if he could see a bit more action on the field, though that prospect seems more remote with the entire receiving corps getting healthy again.
At the very least, let's get Hank in there on the goal line.  That fade route seemed pretty easy early this year, and at the very least he gives the defense one more thing to consider.
Oct 29, 2008 Gaming
When it ain't broke, don't you dare try and fix it.  The people at Harmonix clearly understood this, and Rock Band 2 is no less fun than the first.  I played for a couple of hours last night, and here are some nice new things I noticed:
You can set the game up in "No Fail" mode — keeping you from getting booed of the stage.  This is really nice when you've never heard a song before and more than anything you just need to hear it from front to back and give it your best shot along the way.  Very simple, very nice addition.
All your downloaded songs import from the original RB.  Sure, their was a bit of a process, but it was necessary.
They really have a diverse musical offering.  Devo, the Replacements, and Avenge Sevenfold… there's a lot going on there.
Like the Madden franchise, both RB and Guitar Hero are going to have long, successful runs in the marketplace.  They will continue to contain a core feature set that is undeniably fun, and people are going to look to each new edition for new songs and a few key additions.
Tags: Rock Band 2
Oct 28, 2008 Gaming
Billy Corgan has always been more than a little self-absorbed.  It's why the last few Pumpkins albums have sucked — they are all Corgan.  Well, check out how the Guitar Hero World Tour launch party in LA went last night, with the Pumpkins as feature act:
Next door, the crowd of several hundred was warmed up by DJ Jazzy Jeff before emcee Mark McGrath introduced Smashing Pumpkins.

One might have expected a set peppered with Pumpkins hits like "Today" or "1979," but front man Billy Corgan (above right, with drummer Jimmy Chamberlin) was clearly at odds with the situation, and was much more interested in pushing the limits of his audience and hosts. Certainly the band's most dedicated fans would appreciate a blistering rendition of "Siva" off the Pumpkins' first album and the debut of the new song "As Rome Burns." But casual fans didn't get any of the huge hits.

Corgan punctuated his point with the set closer — an extended cover of Pink Floyd's "Set the Controls for the Heart of the Sun," which devolved into the Pumpkins' bald leader pounding on timpani, guitarist Jeff Schroeder on theramin and the rest of the band joining in with a chorus of chirping stuffed bird toys. The performance left the audience thoroughly confused and emcee McGrath at a loss for words.

By midnight, the faux celebrities had had enough of the faux instruments, and most of the crowd had disappeared. Closing act Jes was left to perform to a few dozen drunken revelers as the rest of the gamers were pried off the demo stations and escorted back to the buses.

A line of gamers waited patiently back at Best Buy for the doors to reopen, so they could purchase the new game, and get a taste of the rock 'n' roll facsimile that we were all treated to.
Corganed!
They should have just had a huge screen with this on repeat.
Tags: Guitar Hero World Tour
Oct 27, 2008 Gadgets
This is more for the few local readers I have — some glowing remarks on Kodak's new products.  This is from John Dvorak in the current issue of PC Magazine (no link as it's the print version only):
So I had a meeting with Kodak at which the company was showing off an aggressive line of new products, including the slick Zi6 pocket video camera that shoots an HD vid optimized for uploading to online video services.  This is going to be a hot product for the company.

I was shown another relatively new dvice, the 10 MP M1033 — a small still camera that takes the same 720p HD movies in 16:9 format as the Zi6, costs about the same (under $200), but incorporates Kodak's new "Smart Capture", a technology that is actually astonishing.  The camera senses what sort of pic you are trying to shoot and adjusts the entire profile as if you were using the "scene" modes.  Get too close and it switches to macro mode instantly.  Shoot mountains and it goes automatically into the scenic mode for shooting mountains.

On top of that it handles backlighting better than any pocket camera ever.  I have never gotten such outstanding still pictures from a pocket camera.  This has to be one of the best cameras ever produced by Kodak.  The Zi6 looks to be the trendy to for this Christmas, but if I had to choose between the two I'd get the M1033.  Oh, the best part?  It weighs only five ounces.  Highly recommended.
A robust holiday season would be incredible for the company.
Tags: Kodak
Oct 27, 2008 Eagles Rumors
And completely winnable.
@Seattle
NY
@Cinci
@Baltimore
Arizona
And after that it gets to December.  And December is nasty.  It's always trouble to try and predict the outcome of a season based on schedule — the NFL is way too unpredictable — but if the Eagles want to get themselves in a healthy position they need to win four of these games.
Oct 27, 2008 Eagles Rumors
Worth asking, right?
Through seven games this year:  3 sacks, 33 tackles.
Through seven games in 2007:  9 sacks, 38 tackles.
He has been getting chipped quite a bit this year, either by a back or a tight end.  Can the extra help for the tackle be the main reason for the decline?
This week he even got to face a backup in the form of Todd Weiner.  He still got handled.  So what gives?  Is there enough film on him that you can neutralize him with a properly executed game plan?
I am willing to bet Cole is going to start getting asked about this by the Eagles beat writers.  I'll be anxious to hear what he has to say.  He has had a couple of big forced fumbles (last week against the Niners for instance).  But still, his play has been overshadowed by the outstanding work of JP on the other side.
Tags: Trent Cole
Oct 27, 2008 Random
Check out the triumvirate who penned this article.
IN the past decade, baseball has experienced a data-driven information revolution. Numbers-crunchers now routinely use statistics to put better teams on the field for less money. Our overpriced, underperforming health care system needs a similar revolution.
A pretty neat op-ed in the Times, for sure.  Billy Beane has certainly made a name for himself, hasn't he?
Oct 23, 2008 Eagles Rumors
I know that several of us had this dream of what life was like at Cowboys practice and meetings on a weekly basis. Specifically, we liked to imagine that Wade Phillips' responsibilities started and ended largely with "donuts" and "naptime."
On Sundays, I prefer to believe his headphones are pumping the latest Mylie Cyrus jam.
I can't believe he's reinforcing that image:
"I'm going to try to do more," Phillips said. "I think I can help more than I have. When I step back and look at it I say, 'I'm losing some of my expertise.' Even though I'm in there on a lot of the meetings, I'm trying to be more proactive."
I'm really having a great day.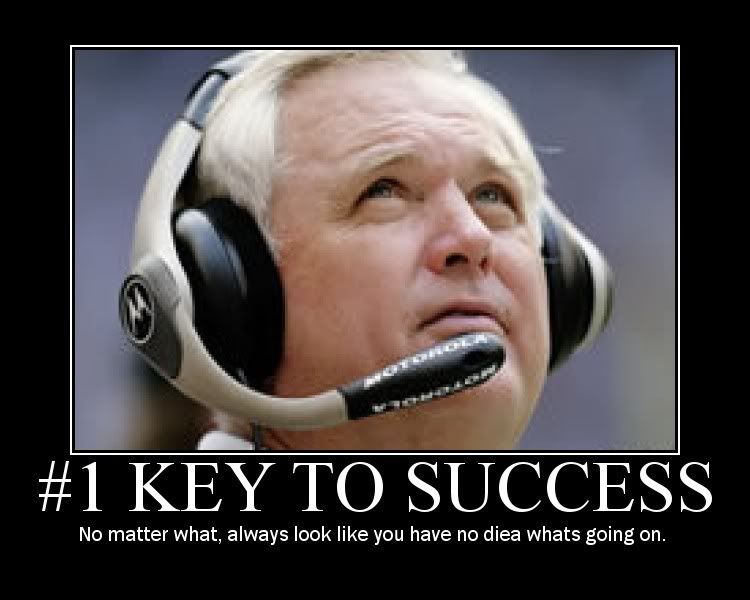 Tags: Cowboys, Wade Phillips
Oct 21, 2008 Eagles Rumors
The Steelers "tough guy" wide receiver is one of those guys that gets John Madden all hot and bothered.  Madden loves him — his attitude, his demeanor, and most importantly… the idea that Ward is somehow a "tough guy" at a position normally occupied by premadonnas.
But I don't buy it, and frankly, I'm kind of tired of it.
This weekend Hines Ward made every highlight show because of this hit:
That hit on Keith Rivers isn't a difficult play, and it doesn't make Ward tough. He's hitting a defenseless guy who doesn't see him. It's perfectly legal, but in no way does it make Hines Ward a "tough guy". Yet his entire reputation seems to be made from hits like these.
I don't particularly like his "evil" smile he always has after he smashes some poor guy from his blindside either. The plays are fun to watch, but again, it doesn't make you a great player and it doesn't make you tough.
I'm with the Ravens — Ward exists in this netherworld… not exactly dirty, but far from honorable.  Ward takes pride in hitting guys when they're not looking.  "But hey!  Look, he's a receiver hitting a linebacker!  That's so bad ass!"
Not really. When he starts pancaking linebackers who are coming at him full-speed, head-on, we'll talk about tough.